Μουσικά Νέα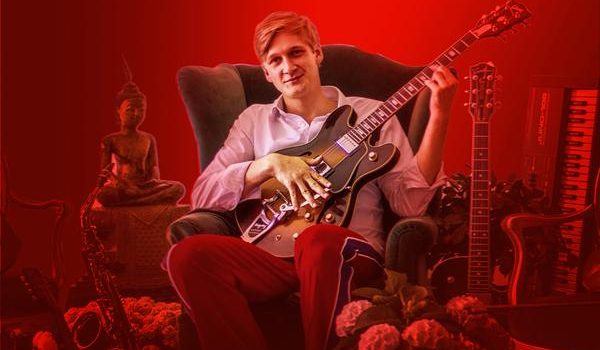 Published on Φεβρουάριος 18th, 2021 | by Energy Radio 94.2
Elias Bendix kills all the fake-perfect, and wakes up to reality // new single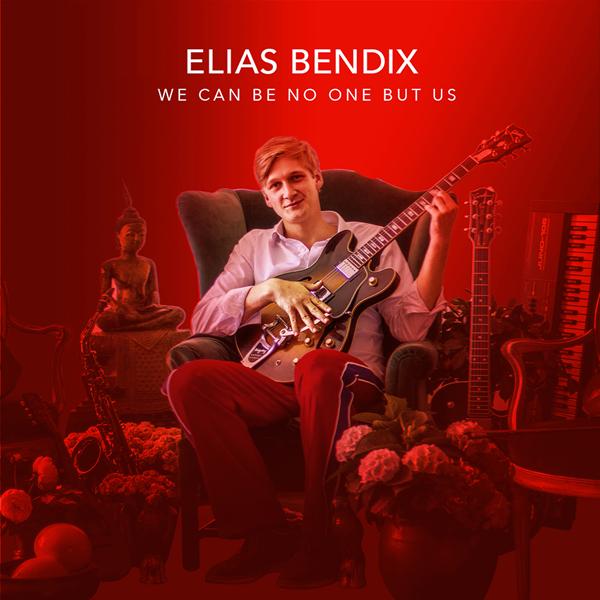 We can all relate to getting up in the morning with crazy hair and tired eyes. It's not a perfect picture, but we must practise seeing the perfect in the imperfect.
The beginning of Elias Bendix' new video is a picture of how he is killing all fakeness to be 100% honest while accepting the beauty of it.
On «We Can't Be No One But Us», the young danish/french guitar genius sends the message that we are exactly how we should be.
The sound has a smooth pop/funk feel, as if it came out of Los Angeles in the late 70's!
It's kind of a full circle moment, since the time Elias was invited to jam with Prince (RIP) when he was just a teenager.
I'm really excited to hear what you think! Please send me a word about how you like the track!
_______
Elias Bendix: An explorer trying to unite people
He has played with brass bands in New Orleans, attended hippie parties in the Mexican jungle, and jammed with Prince. And his upbringing in France and Italy also adds flavors. Elias Bendix is an adventurer who takes it literal when he says that his music is a journey of discovery, and his mission is to unite people through music.
Elias Bendix' path has been full of detours and off-roads. Again and again his sparkling desire to explore the world through music has pushed him across borders – always with his guitar as a steady companion.
His latest destination is clean-cut funky pop embracing love in all its complexity. Throughout 2021 he will release a range of singles eventually forming a full album.
These releases add new branches to Elijah Bendix' broad musical work . He has previously cultivated the feeling of pure ecstasy under the moniker Cosmic Clown, just as he continues to do a range of jazz-gigs – backed by horns or a Barbershop choir. And that is essentially, the key to Elias Bendix: He aims to make room for it all – and to unite people through music and make everybody feel as part of something larger than themselves.
As a boy he jumped around in the couch fueled by the energy from Nirvana's 'Smells Like Teen Spirit', and ever since music has had a profound physical effect on him. He later dived into his uncle's record collection, which contained everything from Jimi Hendrix to Dr. Dre. And growing up in both France and Italy, music became his way of communicating. He was, in his own words, the small blond kid who spoke the language badly, but managed to express himself through music.
Elias Bendix played his first concert in his hometown of Sardinia – on a cliff as part of the psychedelic pilgrimage Dunajam. He has traveled to New Orleans, Mexico, Argentina, and Spain letting himself be whirled into local musical styles. In New Orleans he ended up leading one of the traditional second lines and playing with the local legends Treme Brass Band. In Denmark his impulses brought him on stage with Prince.
In addition to his travels, he draws inspiration from diverse musical sources. On his latest music you can follow a trail of witty funk a la David Byrne and Laid Back. But he also finds inspiration for the harmonies and atmospheres of names such as Israeli jazz bassist Avishai Cohen, Swedish jazz trio EsbjörnSvensson Trio and indie rock stars such as Damon Albarn and Grizzly Bear. That's why a performance with Elias Bendix contains everything from the acidic soft neo-soul to Latin rhythms.
Elias Bendix Indie EP "Saile":
https://www.instagram.com/eliasbendix/
https://www.facebook.com/EliasBendixMusic/
https://www.youtube.com/c/EliasSchjerbeck
https://lnk.site/0/we-can-be-no-one-but-us